Mailing Address:
PO Box 91478
Raleigh, NC 27675
www.LanArc.com
Phone Fax
919-598-3605
919-598-9776
Physical Address:
3507 Carpenter Pond Rd.
Durham, NC 27703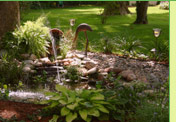 Landscape Installation, Property Maintenance, Water Features, Irrigation & Sprinkler Systems
serving the Triangle including Raleigh, Durham, Chapel Hill, Cary, Morrisville and Wake Forest
LanArc provides a complete variety of landscape services for beautiful properties both residential and commercial. Visit the Our Services link above to learn more about what we do including Consultation, Custom Landscape Designs, Professional Installation, Meticulous Maintenance, Irrigation & Sprinkler Systerms, and Water Features. We also provide a full line of Hardscape services including Walls, Patios, Arbors, Walks, Pergolas, Decks, Outdoor Kitchens, Outdoor Fireplaces and Landscape Lighting.
Why is Professional Landscaping Important in all types of economic climates?
In today's economic conditions, you may wonder if professional landscaping is a good use of your hard-earned money. Research proves that landscaping your home not only adds beauty and value, but is also a wonderful investment. When you professionally landscape your home, you reap many rewards!
Did you know:
Professionally installed landscaping can increase the value of your home by 15%
Professional landscaping builds curb appeal for prospective buyers
Professional landscapes are easier to maintain
Landscaping is wonderful for the environment and provides a healthier living space
Landscaping keeps temperatures down and helps curb energy consumption
Landscaping screens out undesireable sights and sounds
Plants promote overall health and wellness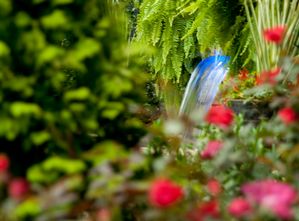 Our website is an extension of our service. We are available to meet you and discuss your landscaping needs. We look forward to working with you and making your landscape dream become a reality! Our Staff has 75 years of combined experience to ensure your investment brings you the results you're looking for.  Additionally, we are fully insured, bondable, and a registered Landscape Contractor.
We are also proud to be the 2009 Fall & Spring Southern Ideal Home Show's 1st Place award winner.