Mailing Address:
PO Box 91478
Raleigh, NC 27675
www.LanArc.com
Phone Fax
919-598-3605
919-598-9776
Physical Address:
3507 Carpenter Pond Rd.
Durham, NC 27703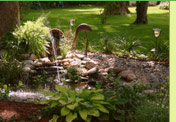 Tom Pruett
Owner
tpruett@lanarc.com

Phone: (919) 598-3605 x 225
Fax: (919)598-9776
Tom is a graduate of NCSU and founded LanArc in 1983 after serving as an industry consultant for several years. His philosophy of giving our customers the best value for the dollar has resulted in high customer satisfaction and retention as well as continued growth for LanArc.